Walmart Fulfillment Center


Construction Value:
$42,800,000
Client:
Liberty Property Trust
Architect:
Allied Building Corporation (design/build)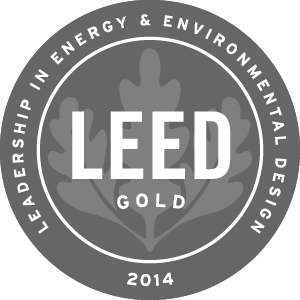 Allied Building Corporation was selected by Liberty Property Trust to design-build a 1,200,000 SF distribution center in LVIP VII on 107 acres of former Bethlehem Steel plant property which is a brownfield site. Before this project could begin, a significant densification effort was required due to the existing site's subsurface conditions and lack of bearing capacity. In addition to the sitework needed to bring the brownfield site in compliance with DEP requirements, the foundations needed to be specially designed due to the existing slag material deposited there from years of blast furnace operations at Bethlehem Steel.
The building is panelized tilt-up concrete construction with a structural steel frame and has 120 loading docks, levelers and doors with provisions to add additional docks. The facility has the ability to accept rail docks and doors as future tenant requirements dictate. The interior clear height is 34 feet. The building is LEED Gold certified and incorporates energy efficient lighting, including occupancy sensing devices. In addition, the building utilizes a new thermal system that insulates the building envelope which surpasses current energy compliance requirements.
Walmart is the tenant of the building which has been fit out to accommodate their burgeoning e-business operations. The construction value of $42.8 million contains the $9 million Walmart fit-out cost which includes: a new entranceway; main office; field offices; security building; secondary fire pump and water tank; enhanced HVAC, plumbing, electrical and sprinkler systems; restrooms and breakroom; and dolly pad for trailers.